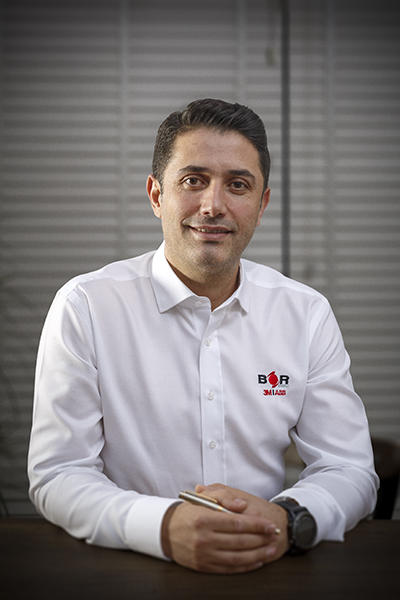 Ersoy DEMİR
Founding Partner
"People are the most useful to the society in topics they know and believe in. This is how my brother and I translated our background in engineering and corporate professional experience to our own business. That is how Bor Enerji was born.
I worked for 10 years in companies that are the most competent in their field such as ABB, Schneider and 3M. This process enabled me to enhance and intensify my theoretical knowledge with experience because what we do is not something superficial, it requires expertise in the real sense.
In addition to being the Main Distributor of 3M Electrical Products in Turkey, Bor Enerji currently is among ABB's "Authorized Value Providers". What differentiates us and encourages our clients to prefer us is our engineering knowledge and our presence by their side at each stage.
We are engaged in project-based direct sales of accessories that connect MV switchgear and cables. We prefer efficient and long-lasting products. We offer supervision services. Increasing energy efficiency with high-quality products and their correct implementation is one of the focal points of our mission."